REU internship
Florida Atlantic University's Institute for Sensing and Embedded Network Systems Engineering (I-SENSE) hosts an intensive summer research program in sensing and smart systems for talented undergraduate students across the country.
Closely related to the Internet of Things, smart systems represent an emerging class of distributed systems that provide real-time awareness of conditions, trends, and patterns to support improved decision-making, and often, automation. The on-campus research will focus on I-SENSE's three main program areas: Infrastructure Systems, Marine and Environment and Health and Behavior.
Coding it Forward
The Civic Digital Fellowship is a first-of-its-kind model that empowers early-career technologists to explore careers in public service through a 10-week internship. Over 300 Fellows have served at 12 federal agencies since our launch at the U.S. Census Bureau in 2017.
Recognizing the importance of empowering talent to serve at all levels of government, we launched the Civic Innovation Corps in 2021 to create opportunities for early-career technologists to serve with their skills in local and state governments across the country. This past summer, 55 Corps Fellows served at 19 host offices across six cities and three states.
Yapstone
Yapstone seeks Data Science intern with experience in data analysis, mining large datasets and creating visuals. As a Data Science Intern, you will gain exciting real-world experience at a thriving FinTech company by creating innovative mathematical models to inform data-driven decision making across many busines functions. This role offers a unique opportunity to build Yapstone's Data Science capabilities for Risk Detection Fraud Analytics and Market performance and more. The ideal intern for this environment will be curious, enthusiastic, and collaborative.
SmarterTravel
A digital marketing and travel company based in Cambridge, MA, recently opened our recruiting pipeline for our entry level data analyst position.  Melanie Mandell '21 encourages your application and would be happy to answer any questions that any students might have about the company and position.
CBS Research Analyst Research Analyst, Social Analytics
This entry-level role will be an addition to the CBS Social Analytics team, whose growing responsibilities include social analytics & reporting for Primetime, Daytime, Syndication and Late Night. This is an entry level role with an opportunity to join a major and growing team to learn and data trends and analytics tools in the social media space, and will have a key role in using social data to empower excellence for the CBS social strategy and content production teams.
Broad Institute Associate Computational Biologist
For those of you biology and computer science students interested in bioinformatics, you may want to check out this opportunity with the Broad Institute as an Associate Computational Biologist
Note: you will also see links to other computational biologist roles within this posting.
Coding It Forward: Coding, Data Analytics, and Design Opportunities in the "Tech for the Common Good" space
Click below to find Designer, Engineering, Data, and many other kinds of positions.
Vmware Data Analysis Summer Intern
VMware offers cutting-edge cloud infrastructure and security services to companies of all shapes and sizes. Our world is all about technology. And that world is growing because the imagination, ingenuity and talent of our teams knows no bounds. We believe that creativity sparks innovation and inspires our employees to think differently and change the world around them. Come and join our data science group on VMware's Enterprise Data & Analytics (EDA) team! You would be part of our talented data science team in developing and applying state-of-the-art data science solutions. These solutions will help fulfill VMware's data-driven vision in business optimization & transformation across all business units, R&D. You would be responsible for executing our strategic data science and machine learning roadmap, leveraging both operational and human generated datasets.
World Wide Technology Global Engineering Team Intern
World Wide Technology is looking for a Global Engineering Team Intern. The Global Engineering Team is comprised of a host of talented individuals with expertise across a broad range of disciplines, both technology, and business. We strive to stay ahead of the curve to ensure we are prepared to serve our customers as their needs evolve. Through partnerships with strategic OEMs, hands-on testing of capabilities in our ATC, and directly working with customers day in and day out, our teams have a unique perspective that helps shape the strategy and direction of WWT overall. Our goal is to help our customers make informed technology decisions and get the most out of the investments they make…we're in it for the long haul! An internship with the Global Engineering Team will put you in direct contact with WWT's engineers and architects focused on building new solutions & integrations to take to market, along with helping customers achieve their business outcomes using technology. The Global Engineering Team boasts a unique combination of technical capability paired with business acumen that will help technical resources hone their understanding of how individual technologies combine into meaningful solutions for our customers.
Adobe Systems Entry Level UI Software Engineer
As a UI Software Engineer, you play a role in the delivery of highly reliable, scalable, and maintainable enterprise applications.
You will work on a project, collaborating on product definitions with Product Managers, implementing technical solutions with hardworking teams.
You're comfortable working independently as well as supporting other team members.
You should enjoy working on technically ambitious projects.
You are comfortable working in a fast-paced development environment, self-motivated, and have strong interpersonal and communication skills.
Autodesk Software Engineer
Autodesk accelerates better design through an unparalleled depth of experience and a broad portfolio of software to give customers the power to solve their design, business, and environmental challenges. With Autodesk software, you have the power to Make Anything. The future of making is here, bringing with it radical changes in the way things are designed, made, and used. It's disrupting every industry: architecture, engineering, and construction; manufacturing; and media and entertainment. With the right knowledge and tools, this disruption is your opportunity. Our software is used by everyone – from design professionals, engineers and architects to digital artists, students and hobbyists. We constantly explore new ways to integrate all dimensions of diversity across our employees, customers, partners, and communities. Our ultimate goal is to expand opportunities for anyone to imagine, design, and make a better world.
The role is in the Fusion 360 family within the Product Design and Manufacturing Solutions division. This team defines and builds the software platform the Fusion 360 family of products is built upon. We are looking for a Software Engineer to help us fulfil the mission of the organization which is to drive developer productivity, cross platform device independence and software platform consistency.
WillowTree Software Engineer
WillowTree is an award-winning digital product agency driven by innovation and grounded in strategy and user-centered design. We create long-term partnerships with the world's leading brands to design and build digital flagship products crucial to their core business. We are one of the largest independent digital firms in the US and some of our clients include HBO, National Geographic, Anheuser-Busch, and PepsiCo. Check out what others are saying about us!
We believe the best ideas come from shared creativity. What sets us apart from other agencies is that our engineers sit right beside researchers and creatives, so perspectives from multiple disciplines shape our products. Our new grad program is designed for recent college graduates to transition into their careers with confidence. And just to make sure you're advancing in your craft, you'll have plenty of opportunities to spend time with team members in your discipline to discuss the latest trends in tech or gain insight on a new skill.
Tata Consultancy Services Entry Level Software Developer
As a Software Engineer, you will be trained to develop information systems by designing, developing, and installing software solutions to the world-class clients we serve. Campus hires begin their careers with TCS in the Initial Learning Program. A fully paid training program designed to provide you with the information and training necessary to succeed at TCS and excel at client sites. However, the learning does not stop there! TCS is committed to the continuous growth of its associates, in line with the core value of Learning & Sharing. We offer a Continuous Learning Program that spans technologies, domains, processes, and soft skills. In addition, TCS associates are encouraged to undertake certifications and accreditations in a wide range of subject areas. With clients located across the US and globe, TCS can offer great flexibility in work location, excellent career advancement, and a variety of opportunities. TCS mentoring, career development, and on-the-job training ensure a smooth transition into your professional life and orient you to our culture, values, vision, and mission.
The Grist Fellowship Program
As a data fellow at Grist, you will be a part of our larger fellowship program, which aims to provide a formative experience in a geographically distributed but tight-knit newsroom and professional development for early-career journalists. We will encourage full participation in staff discussions and meetings and seek input on issues large and small.
Fellows can be based anywhere in the United States. Global health conditions permitting, at a future date there may be opportunities to work out of Grist's Seattle office or New York hub. All fellows who work remotely will be encouraged to report on stories in their region. This data fellowship program may be especially for students with interest in climate and environmental science and policy.
Cleveland Indians Fellow Baseball Research and Development
The Cleveland Guardians are seeking a fellow to join the team's Baseball Research and Development group that will use the team's proprietary data to build tools and resources that help the team across all facets of baseball operations. The ideal candidate will possess a foundation in statistics and/or data science, the ability to communicate findings to colleagues in non-technical roles, and a passion for learning more about baseball. Successful applicants will demonstrate curiosity, creativity, and a drive to learn new concepts. We are open to a remote role for the right candidate, but relocation to Cleveland, OH is preferred. We are also open to summer roles for the right candidates that are still in school and can be flexible on start dates.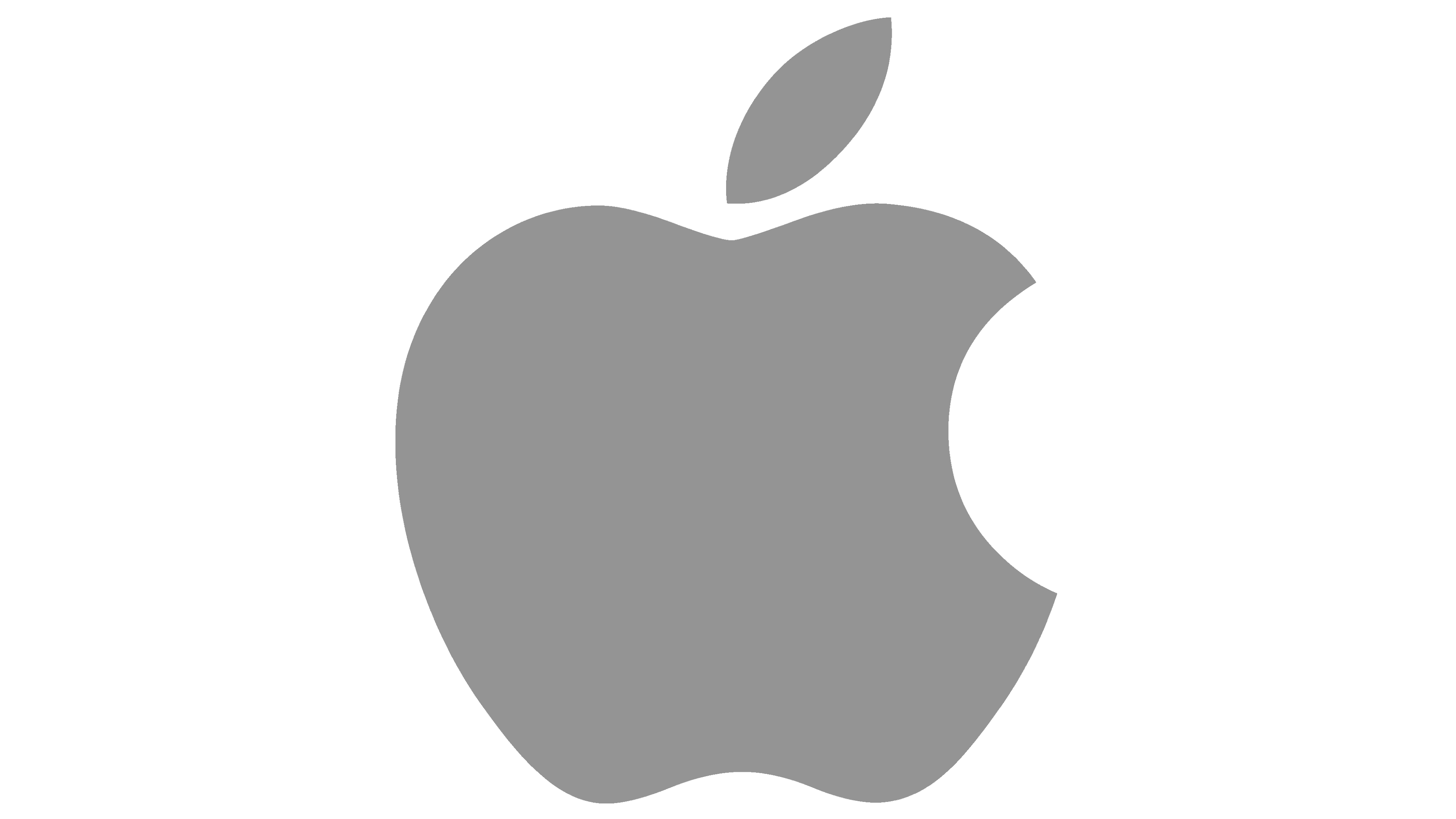 AI/ML Rotation Program at Apple
The team you will join is looking for someone with a combination of strong programming skills and a creative, user-focused mindset. We seek a true team player who can collaborate with engineers in several technical areas. In this role, you should be able to thrive in a fast-paced environment with rapidly changing priorities and get up to speed quickly in new technical areas.
United in STEM: SAS Diversity Summer Internship Program, Women
This internship opportunity is for current students who identify as a women. Are you a problem solver, explorer, and knowledge seeker – always asking, "What if?" If so, then you may be the new team member we're looking for. Because at SAS, your curiosity matters – whether you're developing algorithms, creating customer experiences or answering critical questions. Curiosity is our code, and the opportunities here are endless. We're the leader in analytics. Through our software and services, we inspire customers around the world to transform data into intelligence. Our curiosity fuels innovation, pushing boundaries, challenging the status quo and changing the way we live.
Reverse Engineering Intern – Malware Analysis
As a FLARE reverse engineering summer intern, you will begin your internship with a guided self-study in which you will work with your mentor to gain an understanding of the art of malware analysis, as well as the processes used by the FLARE team. On the FLARE team, we see malware in many different shapes and forms. A critical part of our workflow in analyzing malware is automatically extracting features and behaviors using sandboxes and other analysis tools. The goal of this project is to research and develop next-generation analysis tools that can be used to automatically extract features or otherwise analyze malware samples at scale.
UX Researcher
This may be the right opportunity for you if you have an analytical mind and a passion for the craft of research and UX experience, and you love exploring problems and learning new things. Empathy is your key driver, and you want to be a part of a collaborative environment whose teams care about the experiences they are creating and the impact they have on how individuals. We need someone who feels comfortable working on high-impact research initiatives to better understand the technology experience.
Enterprise Data & Data Analytics – Data Scientist
Join our data science group at VMware's Enterprise Data & Analytics (EDA) team! You would be part of our talented data science team in developing and applying state-of-the-art data science solutions. These solutions will help fulfill VMware's data-driven vision in business optimization & transformation across all business units, R&D. You would be responsible for executing our strategic data science and machine learning roadmap, leveraging both operational and human generated datasets.
There are many more full-time and internship opportunities in Handshake in software engineering roles, data science roles, as well as, non-technical roles with both large and small employers. Please check them out and do not wait to apply even if the expiration date is not soon; most technology employers review applications on a rolling basis, i.e., as they are submitted.