John Kasich took his long-shot campaign north to Vermont today in anticipation of this state's Super Tuesday primary tomorrow, and your intrepid blogger battled moderate temperatures and fields of solar panels to give you this report:
We arrived at the Castleton University Campus Center about 15 minutes prior to Kasich's scheduled 11:30 a.m. talk and already the crowd had spilled out of the auditorium and into the adjoining lobby area. By now we are veterans of these crowds, and we knew enough to push people out of the way until we got a proper vantage point from our usual slot near the media, who were lined up in the back of the room. All three of Vermont's major television networks were covering the events.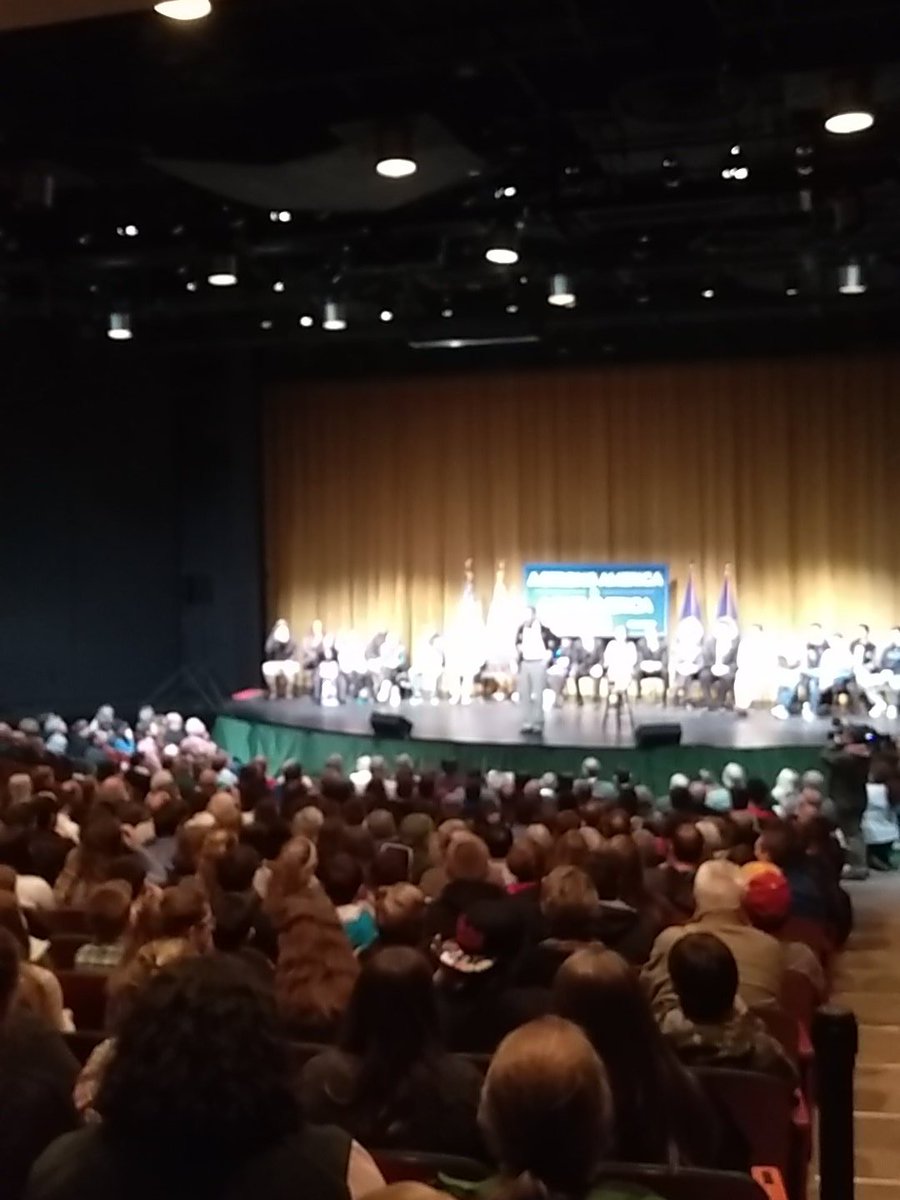 This was easily the largest audience we've seen in the four Kasich Town Halls we've attended. Although I wasn't able to do a good hand count, I'm estimating that there were between 750-1,000 people in the auditorium, including a couple rows of people on the stage behind him. Demographically, the crowd had a good mix of college students and older individuals. From the start, they seemed favorably disposed toward him, applauding as he walked on stage and generally seeming to react positively to his message.
For his part, it is clear what Kasich's strategy is in coming to Vermont again (he was here on the day of the South Carolina Republican primary as well.) Kasich is trying to distinguish himself as the "grown up" in an increasingly infantile Republican race, and he trying to peel off moderates and independents to supplement his narrow support among the Republican base. To this end, he's hoping to do well in Vermont and Massachusetts tomorrow, so that he's at least in the conversation as the race moves to the Midwest with primaries in Michigan on March 8 and in his home state of Ohio on March 15. Michigan is a winner-take-most delegates state with 55 delegates up for grabs, and Ohio is winner-take-all with 66 delegates to be awarded. Currently, he trails in the polls in every state tomorrow, and it is unclear how much support, and money, he will retain if he is shut out. So he is banking on a victory in Vermont. There has not been much polling of the Republican race here, but a recent VPR/Castleton poll has him tied for third with Cruz with about 10%, trailing both Rubio (17%) and Trump (32%). My sense, however, is that both Rubio and Cruz have likely dropped off since that poll was taken.  In any case, I think Kasich senses that Vermont is his best chance to claim a victory tomorrow.
Toward that end he retained his sunny optimism and trademark humorous asides that have characterized his demeanor in recent campaign events, refusing to criticize any of his opponents, although he clearly took a swipe at their policies, particularly on immigration, where he described promises to deport 11 million illegal immigrants, including breaking up families, as simply unrealistic. But in this particular speech he also made a concerted effort to emphasize his support for women's rights, both in the context of defeating ISIS ("they treat women as property – did you know that?") and in emphasizing job and educational opportunities for women. He also made a point of introducing his wife and his two daughters to the crowd, which I had not seen him do before.  Again, I wonder what his polling data is telling him regarding his support among women here, and in the race more generally.
After announcing that he intends to remain "the adult in the race", Kasich launched into his familiar story about how he talked his way into a 25-minute one-on-one meeting with President Richard Nixon in the Oval Office as an 18-year old. He also paid homage to Bernie Sanders, noting that they had worked together in the Senate. When the crowd booed Bernie's name, Kasich shushed them, saying he wanted to adopt one of Bernie's policies of giving things away for free: "How about Ben and Jerry's ice cream free for a year?" (Throughout the speech, Kasich sprinkled in local references, noting, for instance, the abundance of solar panels through the state despite his never seeing any sun during his visits here.)
He then recited the usual biographical details, noting his maternal grandmother was an immigrant, at which point he took the opportunity to assail his opponents' more draconian immigration policies. "There was a time when we invited people here….it made us a healthier nation." He talked about his father working in the coal mines, and getting cheated by his employer, and his mother as a radio "pioneer" – she would yell at the radio while listening to programs he said, to much laughter. After acknowledging that Vermont is a "pretty secular" state, he discussed his spiritual beliefs, and the importance of having a purpose in life. He would return to this theme later when addressing why people become addicted to drugs, or join ISIS – "they are searching for something." He then noted that although the presidency is an important job, it is "not going to help address the issues facing Castleton." Instead, he emphasized the need to act locally by strengthening communities and education opportunities.  These are familiar themes for Kasich, ones I have seen him address in previous campaign stops, but he seemed a bit more relaxed, and also more energized, this time around, perhaps sensing that he was speaking, for the most part, to a receptive audience.
"Life is but a breathe," Kasich said near the end of his speech, "you are here and then gone." He noted, to much laughter, that when he his eulogy is read, he hopes that 80% of it is true. He concluded by noting that "if you liked what you heard here today, please vote for me tomorrow. If you didn't like it, please don't tell anyone!"  Again the crowd laughed.
Kasich took about a half-dozen questions, ranging from how to deal with climate change – "Some of it is man-made but I don't know how much", ISIS – "We need to destroy them", the Russians and Putin –  "I will support the Ukrainians", and making college more affordable (the latter question came from a 12-year old girl.) Kasich emphasized the role of community colleges and the need to hold down costs by cutting out non-academic expenses. Except for the very first audience question – "Can you get me Donald Trump's autograph?" – the questioners seemed generally interested in Kasich's responses. Perhaps the most interesting exchange took place when a man read a very lengthy and somewhat convoluted statement regarding a possible connection between spending for a U.S. State Department government program and shadowy groups that traffic in child pornography. Rather than respond in detail, Kasich asked the man to give him the sheet of statistics he was holding, and promised to follow up on the issue.
As I noted above, Kasich seemed more energized, and at the same time more relaxed, than in his previous campaign events. When I saw him in South Carolina a couple weeks ago, perhaps because he was cognizant that he was not going to do well there, he seemed more subdued. Vermont is an important state for him – if he can't do well here tomorrow it is hard to make the case for why he should go on. (Some might argue it is already hard to make that case!) After getting an initial burst of publicity, and fund-raising, off of his second place finish in New Hampshire, he needs to show that he is still viable. His hope, of course, is that either Cruz or Rubio will drop out after tomorrow, and that he will then be positioned as the primary alternative to Trump, who he thinks he can beat in a one-on-one contest. Even if they don't, he needs to beat them somewhere to remain credible. Vermont and Massachusetts probably offer this best hope to do so tomorrow. Win or lose, however, Kasich is publicly claiming he is in the race for the long haul. As he prepared to leave the auditorium today, he quoted Arnold (The Terminator) Schwarzenegger, promising "I'll be back!" We'll see if he has the opportunity to keep that promise.
For those of you in Vermont, I'll be on WCAX (Channel 3) later today (at 5:30) on the :30 to preview tomorrow's Super Tuesday events.