Tuesday, October 2nd at 4:30 PM in ADK Library
This is a great opportunity for ALL students, but particularly pre-medical students.
Come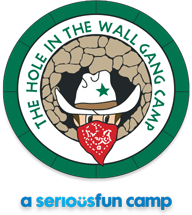 join staff from The Hole in the Wall Gang Camp to discuss their paid summer staff and year-round volunteer opportunities.
Hole in the Wall is a non-profit organization based in Connecticut that provides residential camp programming and regional outreach to children and families dealing with serious and chronic illnesses. Staff and volunteer opportunities are fun, fulfilling, and look great on a resume.

Check out their promotional video: