Jason Mittell – Workshop Director and Lead Instructor:
Jason Mittell organizes, plans, and supervises the workshop, both in its content and design. He will be present each day during the two-week period, working with participants, leading discussions, presenting assignments, mentoring technology use, and guiding workshop critiques. Mittell co-founded this workshop with Christian Keathley in 2015, and has been teaching and co-directing it ever since. Keathley and Mittell received the Society for Cinema & Media Studies Innovative Pedagogy Award for this work in 2020, and published the multimedia book The Videographic Essay: Practice and Pedagogy with Catherine Grant in 2019.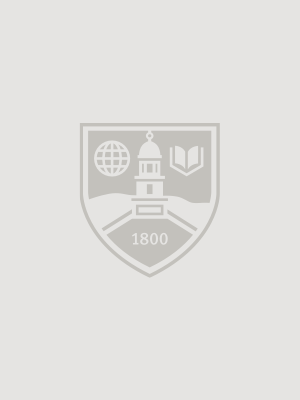 Jason Mittell (Ph.D. in Media and Cultural Studies, University of Wisconsin – Madison) is Professor of Film & Media Culture at Middlebury College. His books include Genre & Television: From Cop Shows to Cartoons in American Culture (Routledge, 2004), Television & American Culture (Oxford UP, 2009), How to Watch Television (co-edited with Ethan Thompson, NYU Press, 2013; second edition 2020), Narrative Theory and Adaptation. (Bloomsbury, 2017), and Complex Television: The Poetics of Contemporary Television Storytelling (NYU Press, 2015). As a founding member of the Society for Cinema & Media Studies Public Policy Committee, he was instrumental in drafting policy statements on copyright and fair use in teaching and publishing. As a founding member of MediaCommons Editorial Board, he has been involved in experiments in digital publishing and new forms of open peer-to-peer review, including as founding project manager for [in]Transition. His first videographic essay, "Adaptation.'s Anomalies," was published in [in]Transition in 2016; he has since published more videographic work and presented his videographic scholarship at numerous conferences, exhibitions, and workshops, as well as writing two essays about videographic criticism and digital humanities. In 2022, he received a NEH-Mellon Fellowship for Digital Publication supporting the development of his videographic book, The Chemistry of Character in Breaking Bad.
Catherine Grant – Expert Mentor:
Catherine Grant (PhD in Latin American Studies, University of Leeds) will be in residence for one week of the workshop to mentor the participants and discuss her own videographic works, as she has for every annual iteration since its founding.  Grant is Honorary Professor at Aarhus Universitet, Denmark, Honorary Research Fellow and former Professor of Digital Media and Screen Studies at Birkbeck, University of London, and Senior Visiting Research Fellow at the University of Reading, UK. She is also an elected member of Academia Europeaea since 2020, in the Film, Media and Visual Studies section.
Active producer of well over 200 videographic critical works since 2009, Grant is the founder of Film Studies for Free and Audiovisualcy, and the editor of two foundational collections of work on digital and videographic forms of film studies (Frames Cinema Journal, 2012) and The Audiovisual Essay (REFRAME, 2014) . She is also the author of more than 30 articles specifically on videographic criticism, including "Déjà-Viewing? Videographic Experiments in Intertextual Film Studies" (Mediascape, ULCA's journal of cinema and media studies, 2013), "The Shudder of a Cinephiliac Idea? Videographic Film Studies Practice as Material Thinking" (Aniki: the Portuguese Journal of Moving Image Studies, 2014), "The Audiovisual Essay as Performative Research" and, most recently, "Irresistible Instrumentalism: Materially Thinking through Music-Making in the Story-Worlds of Silent Films" (NECSUS: European Journal of Media Research, 2016, 2022). See her complete list of publications on these topics here. In addition, Grant has taught videographic criticism and digital forms of screen studies material thinking since 2011 at the Universities of London, Sussex,  and internationally. She is a founding co-editor of [in]Transition.
Will DiGravio – Instructor
Will DiGravio (M. Phil. in Film Studies, University of Cambridge) is a Brooklyn-based critic, researcher, video essayist, and podcaster. He learned videographic criticism as an undergraduate at Middlebury College, and served as the student assistant for the 2019 workshop. Since then, he has become a major figure in the field by producing and hosting The Video Essay Podcast, writing the Notes on Videographic Criticism newsletter, and producing numerous video essays of his own. He returned to Middlebury as the assistant for the 2022 workshop, and will take an expanded instructional role for 2023. He is currently a PhD Candidate at Amsterdam School for Cultural Analysis, University of Amsterdam, researching videographic criticism, experimental film, and archival practice.
Barbara Zecchi – Guest Mentor:
Barbara Zecchi (PhD in Romance Studies, University of California Los Angeles) will be in residence for one week of the workshop to mentor the participants and discuss her own videographic work. Zecchi is Professor of Film and Iberian Studies and Director of the Film Studies Program at the University of Massachusetts Amherst. With a focus on feminist film theory, women filmmakers, adaptation theory, aging studies, and videographic criticism, Zecchi has published in both print and video forms, in journals such as [in]Transition, 16:9, Film Quarterly, Utopía, Studies in Hispanic Cinemas, MLN, Arbor, and Investigaciones Feministas, among others. She is the author of the books Desenfocadas (Women out of focus, 2014) and La pantalla sexuada (The Gendered Screen, 2014), and editor or coeditor of eight additional volumes, including Envejecimientos y cines ibéricos (Age/ing and Iberian Cinemas, 2021), and Gender-Based Violence in Latin American and Iberian Cinemas (2020). Zecchi attended the workshop in 2019, and since then she has been a prolific producer of video essays displaying a particular interest in the form for her feminist interventions and the use of an accented voiceover. She currently holds an editor position at [in]Transition, and her work has appeared in the Sight and Sound 'Best Video Essay' polls in 2021 & 2022.