Bread Loaf: unique place, unique people. If you love to write, read, and be creative, you'll meet people like yourself here.
Though the conference, as the name suggests, has a New England location and a New England flavor, we accept applications from high school juniors anywhere in the country. Attending students are responsible for their own transportation. The nearest major airport is about 50 miles away in Burlington Vermont.
See information below, as well as information and photos from past conferences, for a better idea of what this conference is all about.

Our next New England Young Writers' Conference (NEYWC) is scheduled for May 14-17, 2020.  Click here for the NEYWC Brochure 2020.
This will be the 36th year of the conference.
FYI: For those interested in Middlebury College there will be a Middlebury College information session at the Conference. Unfortunately the Admissions office is not open for formal tours or appointments the week of exams.  More information can be found at: http://www.middlebury.edu/admissions/visit. 
The application process for the conference begins in the Fall.
Applications for 2020 will be accepted through the online service Submittable between October 1st and December 5th!
(FAQ: Does my sponsoring teacher need to send letter? No, just add your sponsoring teacher's name in the area on form which asks for it.)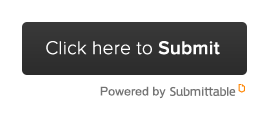 New England Young Writers' Conference
217 Adirondack House
Middlebury College
Middlebury, Vermont 05753
(802) 443-3071 phone
neywc@middlebury.edu