Feminist Liberating Our Collective Knowledge
Feminists Liberating Our Collective Knowledge (FLOCK) was formed in 2016 by a group of geographers as an effort to sustain the momentum built by decades of visionaries in the movement for Hurston Hall at the University of North Carolina, Chapel Hill. FLOCK's goal is to connect activist movements across the UNC campus, think seriously about how the deeply racialized landscape of UNC can be transformed, respond to various administration efforts to memorialize student activism, and do so in ways that recognize the creativity of students who refuse to be limited by what is called 'possible' in this moment.
Muslim Girls Making Change
Muslim Girls Making Change (MGMC), a youth slam poetry group created by Kiran Waqar, Hawa Adam, Lena Ginawi, and Balkisa Abdikadir, is dedicated to social justice through poetry. Tired of having their voices ignored by older generations, they turned to slam poetry to be heard and to make a change. Since forming these girls have competed at international levels, won numerous awards, performed widely, and help lead several local and national initiatives.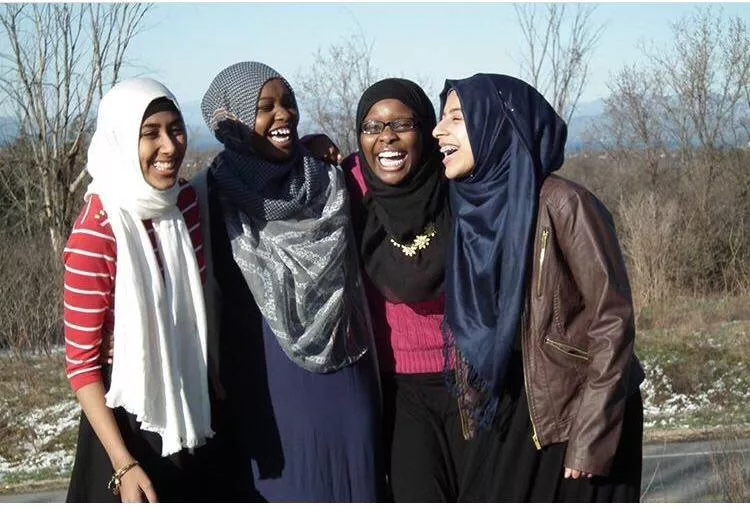 Standing Up For Racial Justice Middlebury with Joanna Colwell
"Feminist World Making at the End of the World"
What does it mean to be a feminist at the end of the world? What does it look like to let the pain of world into our hearts? What are the barriers to sisterhood across lines of the social constructs of race, class, ability, and biology? How can cis-gendered women show up better for our trans sisters? How can white and non-Black women show up better for our Black sisters? How can descendants of colonizers and immigrants show up better for our Indigenous sisters? How can the temporarily able-bodied be better accomplices to those with disabilities? Are these questions about showing up for our sisters excluding our non binary siblings? How can we be a sisterhood that is not a "cis-terhood?" In this session, we'll explore specific strategies to show up better for one another, learn from our mistakes, and keep on moving forward.
Joanna Colwell (she/her) is the director of Otter Creek Yoga in Middlebury's Marble Works. In addition to being a source of wellness practices for the community, the studio is also an activist hub, used for sign and banner painting, letter writing campaigns, anti-racism workshops, classes on deconstructing toxic whiteness, and the newly formed Yoga Equity Project. Joanna helped found the Middlebury chapter of Showing Up for Racial Justice, an organization that strives to involve white people in anti-racism work. Joanna is a Queer Jewish activist, intent on helping to smash the racist cis-hetero-patriarchy.
Suzanne Kite
Kite aka Suzanne Kite is an Oglala Lakota performance artist, visual artist, and composer raised in Southern California, with a BFA from CalArts in music composition, an MFA from Bard College's Milton Avery Graduate School, and is a PhD student at Concordia University and Research Assistant for the Initiative for Indigenous Futures. Her research is concerned with contemporary Lakota epistemologies through research-creation, computational media, and performance practice. Recently, Kite has been developing a body interface for movement performances, carbon fiber sculptures, immersive video & sound installations, as well as co-running the experimental electronic imprint, Unheard Records.