Letter for Teachers and Guidance Counselors
High school English teachers and guidance counselors, please read (and print) this NEYWC Letter 2019. As well, please feel free to print, copy, distribute, or post the NEYWC Brochure 2019.  Remember that all sponsoring teachers will be eligible to apply to be a chaperone. Look here for an application mid-february.

We ask faculty sponsors to guide their students through the application process using the online service Submittable. You will find the form on our website. As the sponsoring teacher you can submit all of your student's applications through your own submittable account. Once you finish submiting an application you can go back to the start and submit the next student application. This is helpful if students don't have access to a computer or to a credit card or paypal account. Or students can create their own account if they do not already have one; this is free to do. You or they will need to upload their 1-page of writing. We are accepting applications between October 10 and November 30, 2018.
Notice: For those who need a little extra time to get in student applications we are extending our deadline to:
November 30, 2018
We're creatives after all and deadlines can come up on us quickly.
This will allow your students to apply after Thanksgiving break.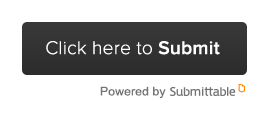 Thank you.