Littleleaf Linden
Another tree is in bloom right now, it's that sweet smell you probably get a hint of once in a while. It's Littleleaf Linden,
Tillia cordata
, related to our native Basswood,
Tillia americana.
Here's a picture of the bloom.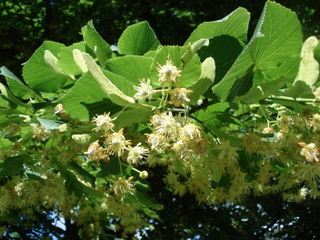 We're home to the state's largest Littleleaf Linden, by Warner Science.