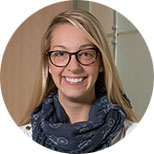 Thanks to Nancy Fullman '07, Middlebury College has a curated list of entry-level and early career positions in global health. Every few weeks Nancy emails our office with job opportunities to share with you!
This month's list of opportunities can be downloaded here. She's highlighted current opportunities at IHME in yellow, as she is able to provide a bit more information about those particular positions.

Nancy received her bachelor's degree in Psychology from Middlebury College in 2007 and went on to become a Post-Bachelor Fellow at the Institute for Health Metrics and Evaluation (IHME) from 2008 to 2011. She received her Master of Public Health in Health Metrics and Evaluation from the University of Washington in 2011. Nancy is now IHME's Research Associate and we are lucky to have her in our network! You can read more about Nancy on the IHME website.