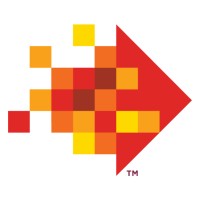 Roles and Responsibilities: We are seeking a highly motivated and enthusiastic associate to join our pre-sampling team in the Translational Medicine group. The position will involve direct handling and processing of highly valuable clinical specimens from our external collaborators as well as tracking work in a laboratory inventory management system (LIMS). This contractor will also be required to store samples appropriately, potentially assist with nucleic acid extractions, and assist in a variety of other lab organizational tasks to ensure efficient and organized processing of patient samples.
The ideal candidate would have experience and/or knowledge in any of these methods and techniques:
Isolation of PBMCs and plasma from whole blood• Sample tracking software tools (LIMS)
Isolation of RNA/DNA/protein from whole blood, plasma, cells and tissues (frozen and FFPE)
Tissue macro and microdissection of FFPE material, laser-capture microdissection
This is an exciting and rewarding opportunity for an entry-level scientist to gain valuable experience and insight in the immuno-oncology space and will work closely with top scientists and engineers in their field.
Qualifications / Essential Skills and Requirements
BS/MS in Biology, Molecular Biology or related field with 0-2 years of laboratory experience
Will be required to work a later shift (i.e. 12-8 pm, actual time TBD), on alternating days (no later than 9 pm) once trained
A self-starter, who is/can become technically proficient in a diverse set of techniques and assays with a focus on quality and speed, and will meticulously follow internal SOPs
Must be highly adaptive and an excellent multitasker with an ability to be level-headed in a fast paced lab setting
Team-oriented and comfortable working in a highly dynamic matrix environment• Good basic lab skills required (pipetting, balances, etc.)
Prior experience working with patient samples (i.e. FFPE tissue, Fresh Frozen tissue, blood) or working in a CLIA/GCLP environment is a plus
Must be comfortable and able to work with human derived samples and potentially biohazardous/infectious material